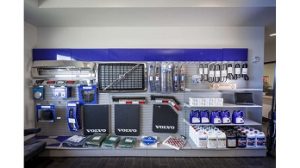 Enjoy the convenience of Legacy Truck Centers, Inc. Electronic Parts Warehouse at Class8TruckParts.com.  We ship all over the world, and we carry parts for all makes of heavy-duty trucks.  We have many parts loaded on our e-commerce site, including Volvo Truck Parts, Cummins Engine, Truck-Lite, Grote, Fleetguard, CR SKF, Red Dot, Lucas Oil and more.  To order Volvo accessories online please visit VTChrome.com our online store.  We are constantly loading more parts and information online, so be sure to come back frequently.
Also please be certain to sign up for our email list to receive periodic updates.
You can save by purchasing your parts through Legacy Truck Centers, Inc.  Our parts warehouse specializes in parts from these vendors
Here is a complete list of truck parts vendors we carry.